Hello Les Cotonettes, I already told you during the Nollywood film in Paris or during the Nollywood Week but my love for Nollywood is no longer unknown. I have been an unconditional fan of this industry since my early childhood.
Time has passed, the Nollywood industry has evolved and today some films produced on the continent have absolutely nothing to envy in terms of Hollywood standard.
So much so that (I had told you on twitter), Netflix seems to have signed a partnership with IrokoTV and adds to its catalog several excellent movies that you must watch.
So here today my selection of 5 Nollywood movies available on Netflix to watch absolutely.
1- The Nollywood movies available on Netflix that we've already talked about
I've already talked about the following movies: October First, LionHeart and Road to Yesterday. If so far you have not seen them, I recommend you to look at these movies immediately, you will not regret it.
October first is an excellent detective film, based on a superb plot in the years preceding the independence of Nigeria.
Lionheart is a small family film that you can watch with your children, or during a girls' party. My complete review and my opinion on the movie LIONHEART to read by clicking here.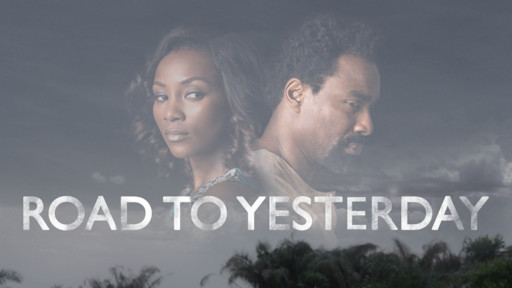 Road To yesterday is a beautiful poignant drama. I have a golden Genevieve Nnaji who never disappoints me for more than twenty years that I am a fan of this actress.
2- Nollywood Movies on netflix that are my favorites
King Of Boys
My personal favorite. Watch out, not for the faint-hearted.
King Of Boys recounts in parallel the ascent and descent into hell of a lady of power. Out of poverty, sold as a prostitute when she was a child, she will rise to the strength of her fists and character to the highest peaks of power. Nevertheless, due to the dubious choices she will make, she will have a particularly tragic destiny.
King of boys is long. The film lasts three long hours, but no minute is a waste of time. Be careful, prepare your bottle of wine and your popcorn upstream. Indeed, the film has many parts in the vernacular (I do not know to distinguish the Hausa from Yoruba and Igbo I will not name the said languages), especially at the beginning of the film, so you will be forced to read the sub -titles and focus on the action.
I particularly loved the performance of actress Toni Tones whom I affectionately nickname Toni The Body (you can follow her on instagram she shares a lot of fitness) who has not hesitated to gain 20 kgs to interpret this role.
The arbitration
Adesua Etomi wife Wellington is sumptuous in this movie.
The film tells of an arbitration between a young employee who lodges a complaint against the start-up who employed her a short time ago and against her manager. She accuses him of having raped her and, above all, of dismissing her abusively.
The arbitration is a film in camera, barely four different sets throughout the film, but the actors are excellent and the story is really very well written and filmed. We start the film with the point of view of one of the protagonists and then the other and at the end we see the truth.
I recommend it 100%, if only to watch Beverly Naya play the plague once again. She is really good at this type of role, but I hope to see her on a wider range of characters in the years to come.
Phone Swap
If you like romantic comedies, you'll love Phone Swap. A romantic comedy full of cuteness, the perfect movie for a girls night. The main actors are Nse Ikpe Etim and Wale Ojo, but there is also my darling of all time Lydia Forson.
By a combination of unfortunate circumstances, at the airport, a young seamstress and an ultra-busy businessman find themselves exchanging their phones. As a result, both find themselves flying into the wrong directions as their plane bookings are exchanged. Not having the possibility to find return flights, they will confide to each other the missions that they would have each
had to perform at their place of arrival.
The film is funny and fresh, we do not get bored and we even shed a little tear from time to time if we are like me a little sensitive.
Merry Men The Real Yoruba Demons
A little action does no harm to anyone and when it comes to  action-oriented movies, Nollywood has made tremendous progress. If there's still room for improvement , Merry Men The Real Yoruba Demons is really a great movie. Even if I find the title of this movie totally irrelevant, but let's move on.
The Yoruba Demons aka the Merry Men are a group of young, single, handsome men who have made their fortune in Lagos without really knowing how. 
We discover during the film that they are actually Robin Hood, stealing the rich to redistribute to the less fortunate. In this volume 1 (Volume 2 has just been released in Lagos), they will attack a wealthy businessman who has decided to expropriate a whole neighborhood of poor people can not have recourse because not the means to pay lawyers, to … build a shopping center.
By the way some of them will find love. A phenomenal cast: Damilola Adegbite, Jim Iiyke, Falz, Ramsey Noah or the magnificent Iretyola Doyle. You will not regret watching this movie.
3- The other Nollywood movies available on Netflix
The Wedding Party 2
I hated The Wedding Party Volume 1. Although Adesua Etomi and Banky Wellington (the lead actors of the movie) really fell in love with each other during the shoot and I loved following their love story and their sumptuous wedding via social networks. The film was, for me, all that I hate. Deep in the cliché, but especially extremely noisy. I watched the volume 1 in several small sequences because each time after about fifteen minutes I wanted to break my TV.
That's why I was pleasantly surprised by The Wedding Party Destination Dubai, Volume 2 which I found much softer. it's a romantic comedy that does not reinvent hot water. We remain on a lot of clichés: the British father who is proud of his royal origins while he is only in the 3000th rank in the order of succession. Whoever turns out to be a big racist etc. In short, the clichés are there, but the film looks at itself and it is cute to wish.
Chief Daddy
Where to start ? I'll tell you right away, I hated this movie. And for
me to happen not to like a film produced and directed by Mo Abudu whose work I love … Well.
Chief daddy is the story of the mourning of a patriarch who breaks his pipe leaving a lot of problems on the arms of his family including an illegitimate son.
This is a comedy around a drama. The film is very close to some Tyler Perry burlesque comedies. But I did not appreciate it. The film is LOUD !!!  I thought The Wedding Party was noisy? Chief Daddy is the pinnacle. Excellent actors, sizes of Nollywood film industry but the rendering is absolutely not at the rendez-vous.
I talk about it anyway because the production is great: quality of the image, sound etc … And especially because I do not have universal tastes, so you may appreciate.
The Bridge
The Bridge is a movie I did not understand. We find the young singer Chidinma as the leading actress, she is also excellent. An Ademola Adedoyin, all in softeness, gives her the reply.
This is the story of a very loving couple, coming from two different tribes. The two will disobey their parents and get married, dram will soon follow.
The film is SLOW! Really slow … I am a fervent lover of love but the outcome of this film just fed me up. I could not take it .
The actors are excellent, the quality of the image and sound are at the rendez-vous, so I let you watch the film and tell me what you have thought about it. For my part I put a thumbs up as a note on Netflix only because I pledge to support ALL Nollywood content on the platform.
The Bling Lagosians
The Bling Lagosians is not the film of the year, if the actresses are very beautiful I did not find the story particularly poignant.
The film tells the cult of appearances pushed to the extreme and the bad choices that it can push us to do. A rich patriarch, in reality riddled with debt and unable to confess the truth to his daughters or his wife, think only to impress his friends.
Nevertheless the film looks good, on a rainy Saturday afternoon where we would be too lazy to go out.
So, that's it for today, hoping that you enjoyed this content review and that you'll have plenty to discover on Netflix.
Do not hesitate to enrich my list of films if there are some that I did not see, or that I did not mention.
Kisses,
En amoureuse du cheveu crépu et naturel, je partage astuces, conseils et bons plans depuis 8 ans maintenant. Je suis une flemmarde confirmée qui raffole de coiffures ! D'ailleurs, mes tutoriels sur YouTube (Mymou: http://bit.ly/2fD1wcM ) rencontrent un franc succès car ils sont faciles à reproduire.